New Rules for Online Marketing for 2015 : Online Marketing Tips Podcast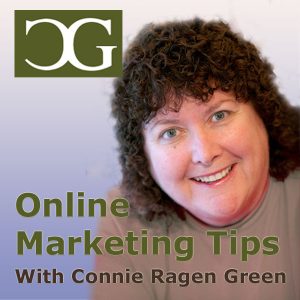 My annual 'New Rules for Online Marketing' call for 2015 is now available. You may listen here on this page through the live stream, subscribe over at iTunes to get all of my podcast trainings, or go directly to my page to download your Study Guide.
The focus of this podcast training call was 'New Rules for Online Marketing' for online entrepreneurs, so I referenced my recent post on New Marketing Strategies for 2015. In this article I share my insights for building a lucrative and successful online business in the coming year and beyond using a three-pronged approach of having a book, a blog, and a podcast to increase your credibility, visibility, and your bottom line. It's so important to know what's working right now when it comes to effectively building your online business. I waited a little longer to do this year's annual call, primarily because I wanted to wait until the release of my eleventh book, Write.Publish.Prosper. – How to Write Prolifically, Publish Globally, and Prosper Eternally.
During this call I discuss my thoughts and experiences with hosting of your sites, choosing people to help you with technology, managing your domains, autoresponder services, and payment processors.
Then we move on to your online marketing funnel, which begins with your free giveaway to persuade your prospects to join your list. The idea is to get away from the 'trading time for money' model and moving towards the 'earn money while you sleep' model.
I also address the idea of promoting your blog posts, podcasts, and other relevant content, and using a plugin called Pretty Link to shorten and track your affiliate links.
If you are new to my podcasts, you will be interested to know that this training, as well as all of the calls in my podcast series is intended to teach you and other new online entrepreneurs how to take your business to the next level quickly and effectively, and as a way for me to share my exact Case Studies, secrets, and advice on creating a profitable and lucrative online business using the 'multiple income streams' approach. People on six continents have now discovered that starting an Internet business is the fastest way to achieve both time and financial freedom, as well as to great success in all areas of your life, and you need help to get there quickly. That's why I started this online marketing tips podcast for my community.
You will see that each podcast session is first recorded live as a teleseminar, and then repurposed into a podcast to extend my reach to the world. Please join my list (opt in on the right) to be included on these calls, and be sure to introduce yourself and share your site for optimal exposure for years to come! Also, check out my Podcast Show Notes site to see how you can subscribe at no cost to both of my podcasts, and please leave me a review on one or both of them.
You may now pick up my popular training on winning affiliate contests and other online marketing tips for only seven dollars at Affiliate Contest Secrets. Use the discount code CONTEST to bring the price down to $7. This training has been completely updated for 2015 with the latest information, strategies, and Case Studies for you to use in your own business.