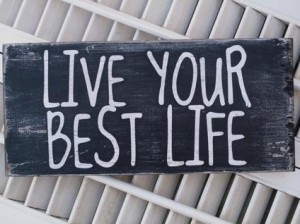 Living your best life is all about doing the things that make you happy and bring the greatest rewards. I relate to this concept after choosing to leave my former life as a classroom teacher and real estate broker/residential appraiser behind in 2006 and coming online to live my life as an entrepreneur.
Rachel Rofe recently posted her list of the '7 Reasons You're Not Living the Life of Your Dreams' and I found it interesting that it was mostly about reframing the way you think of your current situation. I did this when I was in the last year of working as a classroom teacher so that I could mentally detach from an unhappy situation and move into my new life as an online entrepreneur.
Are you 'living your best life?' If so, congratulations! If not, look over Rachel's list and see where you can make some changes immediately and in the near future to have the life you want and deserve.
You can listen to my podcast interview with Rachel Rofe here.