Online Marketing Tips Podcast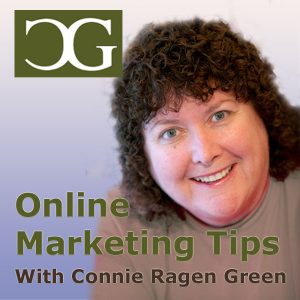 Are you new to the world of being an online entrepreneur? Starting an Internet business is the way to time freedom and financial freedom and great success in your life, and you need help to get there quickly. That's why I started this online marketing tips podcast for my community way back in 2012.
This podcast and these online marketing tips are intended to teach you how you can take your business to the next level quickly and effectively, and as a way for me to share my very Case Studies, secrets, and advice on creating a profitable and lucrative online business using the 'multiple income streams' approach. Each session is first recorded live as a teleseminar, and then repurposed into a podcast to extend my reach to the world. Please join my list to be included on these calls, and be sure to introduce yourself and share your site for optimal exposure for years to come!
New Rules for Online Marketing
During this training I share my thoughts on what is working today on the Internet. We must constantly learn and stay abreast of the latest changes, and that is why I wanted to devote this training to what I refer to as the 'New Rules for Online Marketing'. Whether you are brand new to this world of online entrepreneurship or have been working online for a period of time, you will benefit by listening to this call and taking some notes on what you can implement right away in your business.
Also, you can now pick up my popular training on winning affiliate contests and other online marketing tips for only seven dollars at Affiliate Contest Secrets. Use the discount code CONTEST to bring the price down to $7. This training has been updated for 2014 with the latest information, strategies, and Case Studies for you to use in your own business.
Enjoy this New Rules for Online Marketing training. Be sure to leave your comments below so that I may get to know you better and to serve you as you continue your journey as an online entrepreneur.