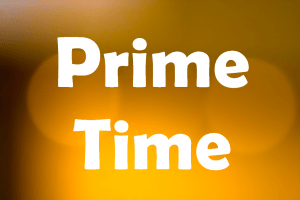 Prime time for entrepreneurs refers to those sacred hours every day when you can accomplish the most. For me, those hours are between about six-thirty and eleven in the morning and I am reluctant to give them up very often.
Mike Darling was discussing this topic of prime time in one of his recent posts, and he brought up some salient points that are worth reading. He shares that his best hours are in the early morning, and says:
"So I have found it useful and helpful, to live my weekends as if this was a weekday and I was self-employed, until I am self-employed.  Which means yes I have to wash the car and mow the grass and exercise, but I need to preserve and protect those precious hours in the morning."
This topic of 'prime time' is from Day 19 of my Online Productivity Challenge. Join in at any time to grow your online business.