Gauging Your Guest Blogging Outcome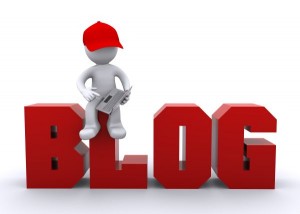 Once you've started to learn the ins and outs of guest blogging and are doing it regularly, you need to gauge your results. This is an essential piece of the puzzle. It can be easy to get the approval to be a guest blogger but you have to pay attention to the outcome to decide if it was a good or bad decision for your business.
Let's Measure the Results
One reason it's important to track your results is because it reveals a lot of things:
How many subscribers you get from guest blogging posts
How many conversions you get from guest blogging posts
How effective the links are in your guest blogging posts
Where your focus needs to be targeted
What works and what doesn't
If you're looking at unique visitors, conversion rates, landing page performance and sales performance you'll be able to look at your dashboard and find out things that are trending and if there have been any improvements since your guest blogging appearance. To know for sure that a spike in visits or sales was due to guest blogging, a bit of fine tuning is required.
Try Google analytics. This is a great tool that can offer real time reporting, custom variables, custom reports and more. If you're going to use it to measure your guest blogging stats, it's a good idea to create custom variables so it tracks certain demographic information about your visitors that might provide insight later on down the road.
After you've done this, you should create some advanced segments that will allow you to be able to track traffic that comes from different avenues such as social media, article marketing and guest blogging.
Then you'll be able to specifically look at the traffic that has come in from links created in your guest posts.
How does the program know where the traffic came from? When you set up advanced segments, you can set the dimensions. If it is from guest blogging, enter the domain name where the traffic will be coming from. You should also add any keywords you are using in your guest blog post that could be used to search and find that post.
You can go even more advanced and narrow things down even more by entering a referral path if you know your post will be on a specific page of the website.  If you have guest blogged in different places, add a new statement (listing where to pull information from) for each website under the same advanced segment for guest blog posts.
The reason you need to take the time to set these things up so that you can gauge the results is because if it's not working, then you don't want to invest any more time doing it (or at least not on the site you're not getting good results from). Guest blogging can be a great way to build your credibility and your business if done right. And doing it right also means that you take the time to gauge the results to make sure it is working.